In gathering and posting materials for my new website, I got reacquainted with some of my old recording projects.  One that stood out was the 1994 release (long out of print), "Soul Diva Meets the Blues Monsters" by Linda Hornbuckle with No Delay.  Listening to the CD for the first time in many years, I was knocked out.  And in talking to Linda, Dennis Carter (engineer & co-producer on the project), and guitarist Peter Dammann, I learned I wasn't alone.  They all feel that CD is one of the very best they ever recorded.  So I decided, "Time to do a re-order!"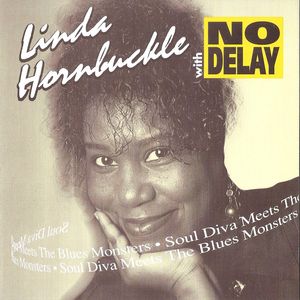 CD design by Keith Buckley (Zap Graphics)

I have to say, I'm kind of proud that the No Delay CD has stood the test of time.  Back when we recorded it, not all the participants were completely on board.  The general feeling was that we weren't ready.  No question the band was a powerhouse; we'd torn it up at the Safeway Waterfront Blues Festival, the Mt. Hood Jazz Festival, and elsewhere.  But we'd only been together a year or so and didn't have any original material yet.  Also, we had no financing lined up.  Still, the band--featuring Linda on vocals, Brian Foxworth on drums, Ben Jones on bass, Peter Dammann on guitar, Dan Fincher on sax, and me on B-3--was scary good, and I felt we should record while the iron was hot.  You never know how long that kind of thing will last.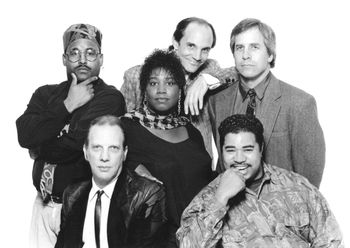 Clockwise from left: Ben, Linda, Peter, me, Brian, & Dan

So, in the Spring of 1994, the No Delay Band went into Falcon Studios in Portland, Oregon, ready or not.  I paid for the project out of my own pocket--a scary prospect.  Thankfully, Falcon's owner-engineer, Dennis Carter, kept things from bogging down too much.  Still, this wasn't your ordinary blues recording project; it took over two weeks to complete.  The arrangements were pretty intricate, including three horn charts arranged or co-arranged by Glenn Hostrom (from Lloyd Jones' band).  We also brought in veteran percussionist Bobby Torres (Joe Cocker, Tom Jones) to help arrange and produce a pair of tunes.  We even used a choir on one song, although their performance ended up "on the cutting room floor."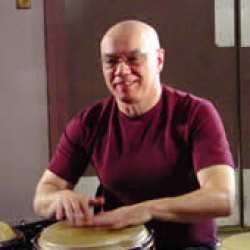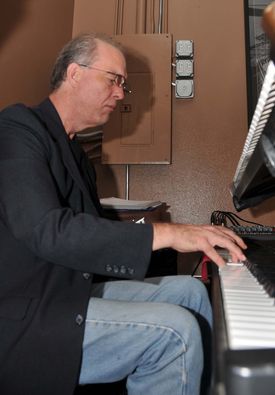 Bobby Torres                                                     Glenn Holstrom
One controversial decision I made was to bring in Grammy-nominated pianist Janice Scroggins and Linda's cousin, drummer Jeff Minniewether, to perform "Amazing Grace" with Linda as a trio.  This was hardly an ordinary way to conclude a smoking blues CD: with a traditional hymn--performed minus the band featured on the rest of the recording, yet.  But I'd heard those three perform "Amazing Grace" before, and I knew it would be, well, amazing.  And so it was.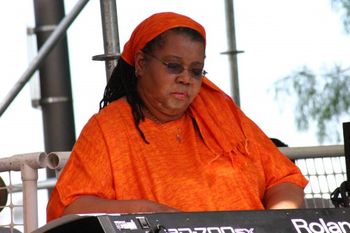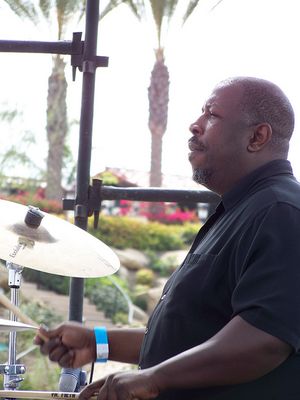 Janice Scroggins                                                                      Jeff Minniewether
With the project around the midway point, I approached a Portland-based independent music distributor, hoping for some much needed financing.  They listened to the completed tracks, but passed on supporting the project.  "No originals" was the issue.  So I forged ahead, still not cutting any corners--even when Dennis Carter suggested we send the mixed tracks to legendary--and expensive--Grundman Mastering in Hollywood, CA.  Dennis said it would make a difference, so I agreed.  Turned out he was right, but I'd now spent over $12,000 on this project with no idea whether I'd ever make the bulk of that money back.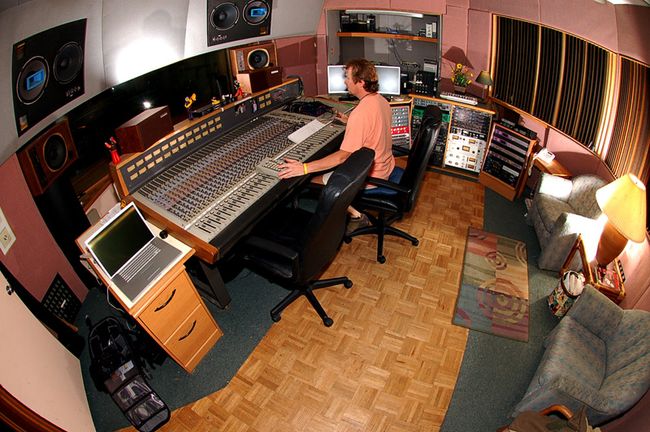 Dennis Carter in his domain: Studio A @ Falcon Studios
Needless to say, I was nervous when we sent out review copies of the finished CD.  What kind of reaction would it get?  Sure, we thought it was dynamite.  But the distributor I'd approached hadn't been blown away, so maybe we weren't objective. 
Turned out I had nothing to worry about; when the reviews came out, it was one rave after another.  West Coast Blues Review wrote, "The most beautiful and powerful blues/gospel/soul voice in the Northwest, backed by the tightest and most talented band for the ultimate Double-Whammy."  Living Blues said, "Hornbuckle is a big-voiced singer who cuts loose in the finest gospel tradition and brings a dynamic sense of drama to her material."  And The Oregonian made the CD one of its five "Portland Pride" local CD releases for 1994.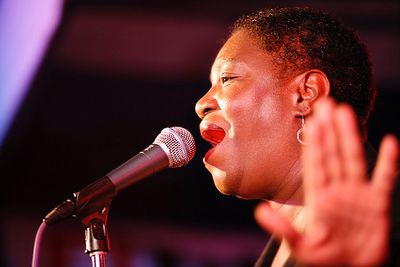 Money-wise, the project didn't get into the black overnight.  But it sold steadily, and eventually I made a profit.  More importantly, the CD was one that I and the rest of the participants could feel proud of, not just then, but today--eighteen years later--as well.  Check it out and I think you'll understand why.  (You can listen to a few complete tracks at www.louispain.com under "Audio."  You can also purchase the CD at cdbaby.com or at Music Millennium in Portland.)