The Oregonian dubbed me "Portland's Boss of the B-3," but in part that's because I'm the best-known of a very small group.  Oh, there's some wonderful gospel organists playing in Portland churches, but as far as blues-jazz B-3 guys, we're far & few.  By contrast, when I came up in the San Francisco Bay Area music scene of the '70s, there were organ players—and good ones—all over the place.   The B-3 was a dying instrument—being replaced first by the Fender Rhodes piano and then by synthesizers—but I was lucky enough to catch the tail end of its heyday. 
My older brother had played in a band with an organ player named Corny Williams.  Corny played well and looked extremely cool while doing it! That's where I got the bug to play this large, strange instrument.  Later, my mom found an organ teacher—Norm Bellas--through an ad in the Chronicle.  Norm was teaching blues organ at a downtown music store.   I'd go out and see Norm play (he had a band with future Tower of Power guitarist Bruce Conte), as well as any other B-3 players I could find.  One of those was future Santana organist Tom Coster, with whom I also studied for a time.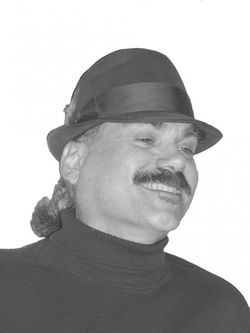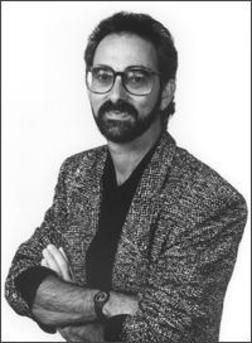 Norm Bellas                                                          Tom Coster
But the Bay Area organ player who most inspired and influenced me was a guy both Norm and Tom had talked up: Chester Thompson.  CT was working in a bank then (!) while playing a weekend trio gig just down the hill from where I was living.  I camped out next to the Leslie Speaker every weekend; I couldn't believe what I was hearing!  (Later, when I was living with Bruce Conte, I told him and other T.O.P. members about Chester, leading to CT joining Tower of Power.)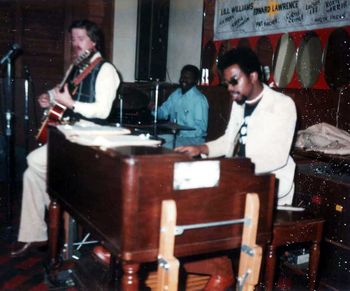 Chester Thompson
Another wonderful Bay Area organist was Larry Bradford, a genius who could play the organ part to Chester's "Squib Cakes" while singing the trumpet solo!  Then there was Clifford Coulter down in San Jose, who played incredible organ, piano, melodica, guitar, and also sang like a bird.  (Clifford released a pair of albums on the Impulse label--definitely worth checking out.)  Sadly, I'm hearing that both Larry and Clifford are in declining health these days.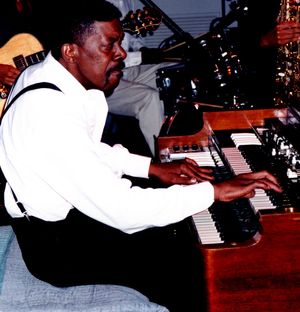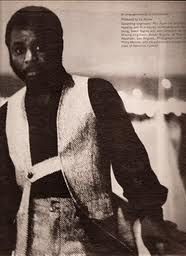 Larry Bradford (photo: Pete Fallico)                           Clifford Coulter 
There were so many others.  In Richmond, there were the Burton brothers. Kevin, the younger of the two, was a funk specialist; his older brother Newel played fantastic jazz organ.  (I've reconnected with Kevin on Facebook, and he tells me that his brother is still active in Sacramento.)  Some other names: Donny Beck (brother of T.O.P. drummer Ronnie Beck), Tommie Smith, Jimmy Ed, Merl Saunders (later with the Grateful Dead), Jackie Ivory, Duke Jethro (B.B. King's longtime organist), John Turk, Jimmy Pugh, Danny Daniels, Ed Kelly, Delbert Bump, and Terrell Prude.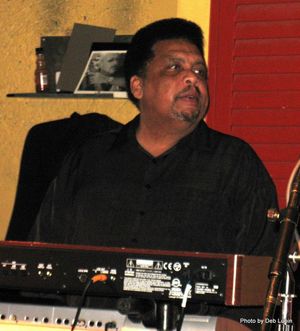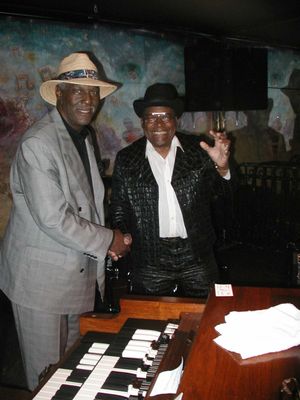 Kevin Burton                                              Jackie Ivory (center) (photo: Pete Fallico)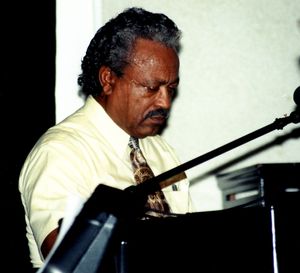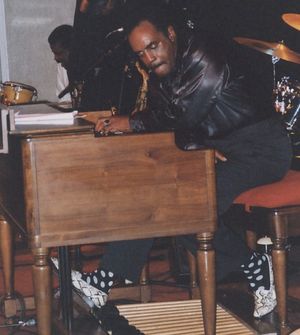 Duke Jethro (photo: Pete Fallico)                   John Turk (photo: Pete Fallico)
By the time I moved to Portland in '86, B-3 players were an endangered species in the Bay Area and elsewhere.  I learned that there had been some great organ players up here in Portland, including Bennie Wilson, "Count Dutch," and Billy Larkin.  But the Count had passed, Larkin had moved, and Wilson didn't play organ anymore.  (Both Larkin & Wilson are now deceased.)  A couple of fine younger organists were on the scene, but no one was dragging a B-3 around to all their gigs.  Only the new arrival from San Francisco was crazy enough to do that!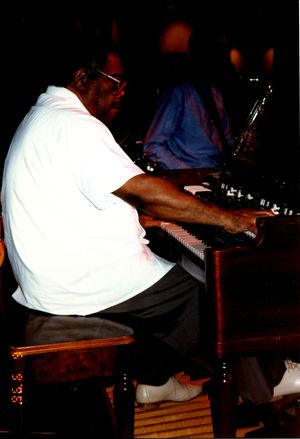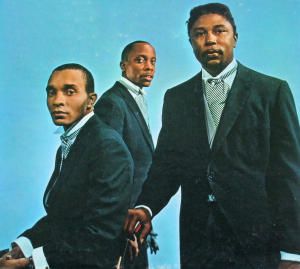 Ed Kelly (photo: Pete Fallico)                     l to r: Hank Swarn, Mel Brown, & Billy Larkin
                                                         
In the twenty-plus years since then, I've played well over a thousand B-3 gigs in the Portland area, and I'm proud to say that I've helped inspire a few youngsters to take up the large, large axe.  Meanwhile, Joey deFrancesco has been inspiring young keyboard players world-wide to become organists, and others, such as Larry Goldings and Pat Bianchi, are also doing fantastic things on the mighty B.  Call it a B-3 Renaissance.  But I know there will never be another Hammond B-3 heyday like the one I was fortunate enough to experience.  That was a Golden Age.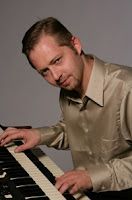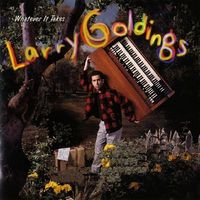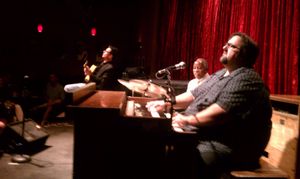 Pat Bianchi              Larry Goldings                        Joey deFrancesco (@ Jimmy Mak's)
UPDATE, JULY 22, 2020:
Sadly, Larry Bradford and both Kevin & Newel Burton have passed away since I wrote the blog entry above in 2012.  No doubt that also goes for some of the other  organists I mentioned (I know that John Turk is among those deceased musicians).  Clifford Coulter is in poor health but hanging in there as of this writing.  Chester Thompson has also had some health issues but is still playing occasionally, and at a high level.  I had a "widow maker" heart attack myself a year ago but am now fine.

Speaking of Chester and Clifford: I got a chance to hang with both of them, along with Tom Coster (who is still doing well) at a 2013 benefit for Bruce Conte at Yoshi's in Oakland.  Current Santana organist David K. Mathews--a longtime friend--and my wife Tracy Turner-Pain had put the event together, and a who's-who of Bay Area funk, jazz, & soul musicians attended and played.  Tower of Power, Santana, Cold Blood, etc. were all represented.  At one point, I even got to play with Clifford and Dave--really a cool moment.  Below are a few photos from that event.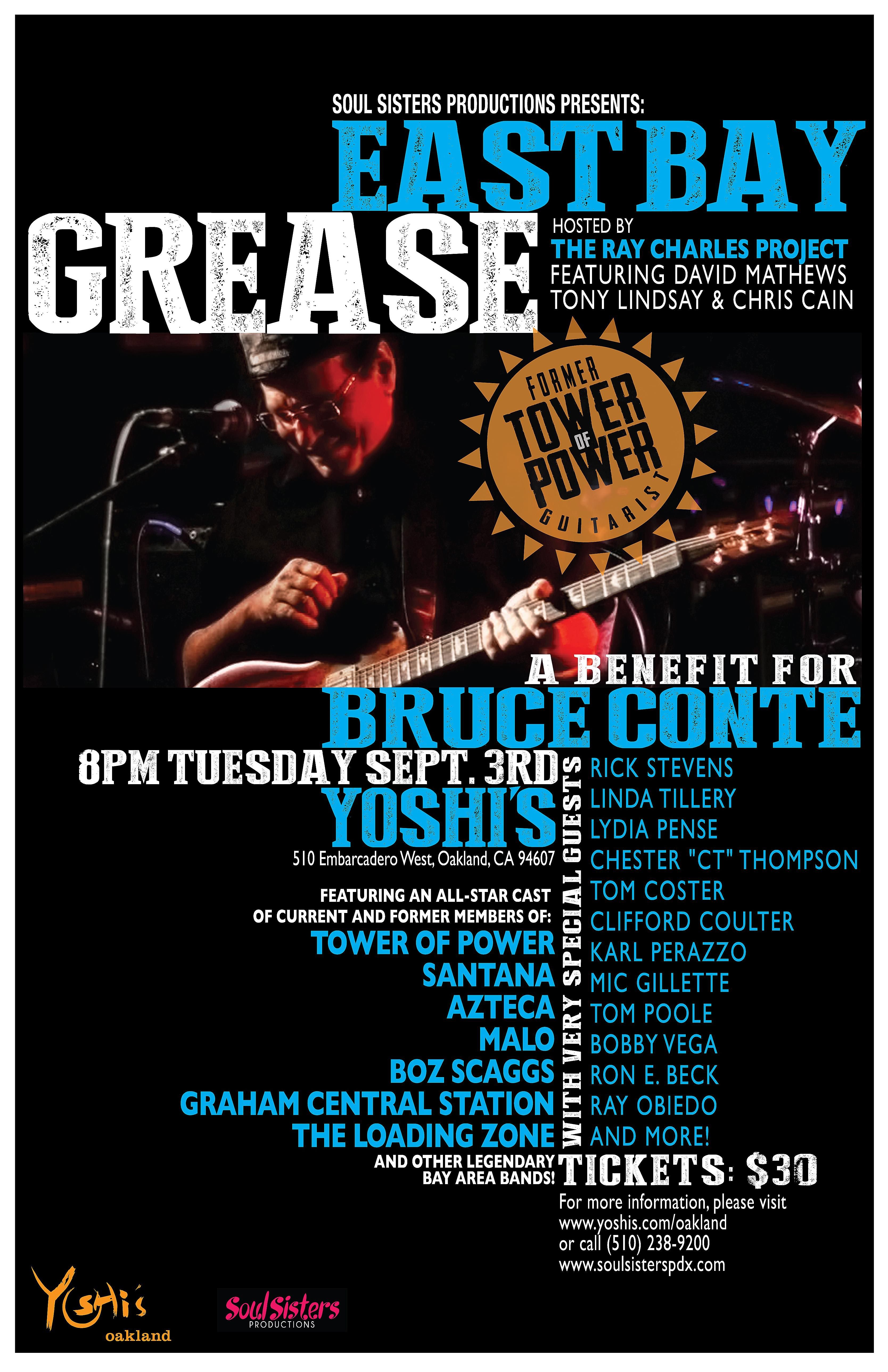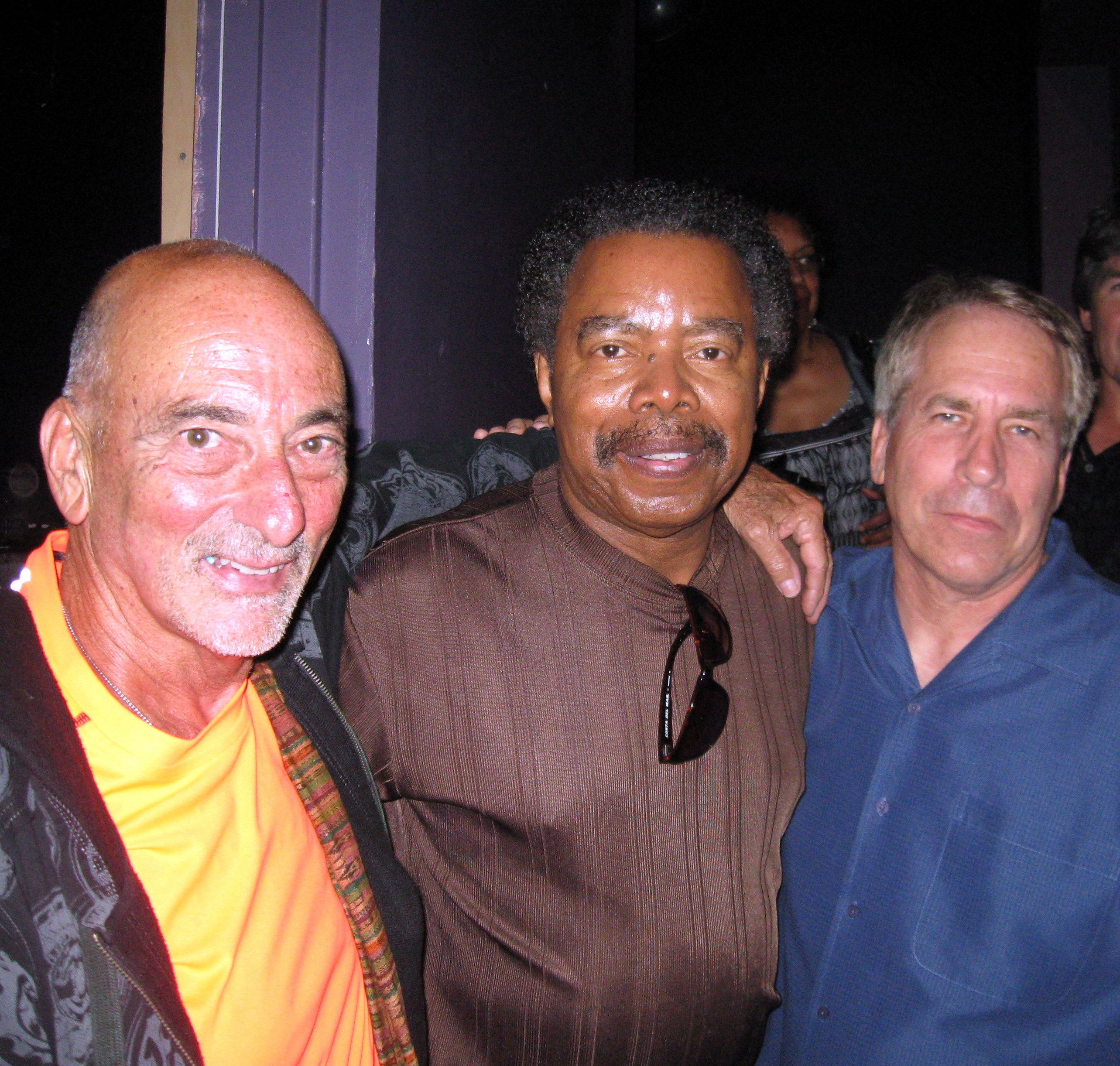 left to right: Tom Coster, Chester Thompson, and me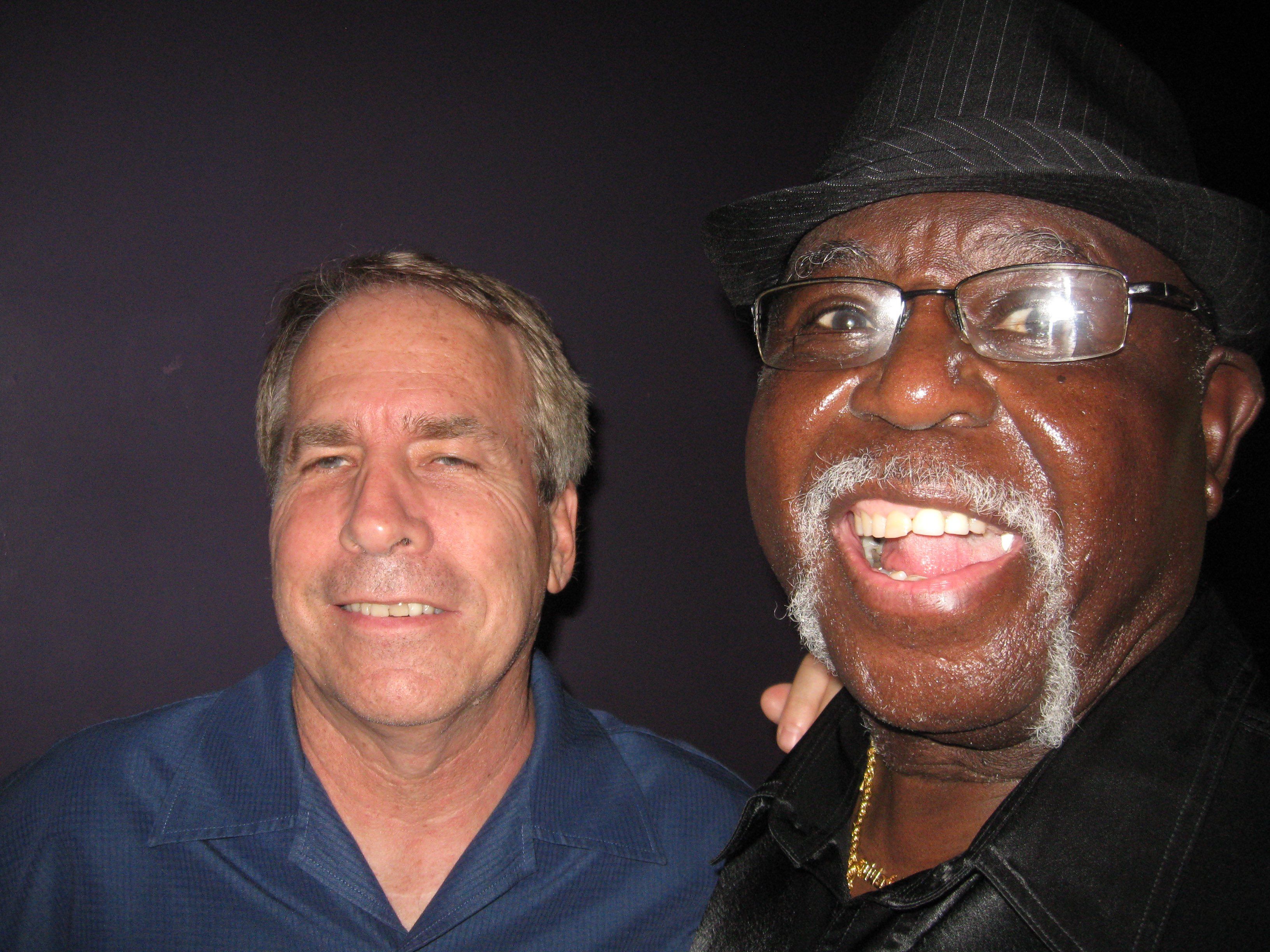 With Clifford Coulter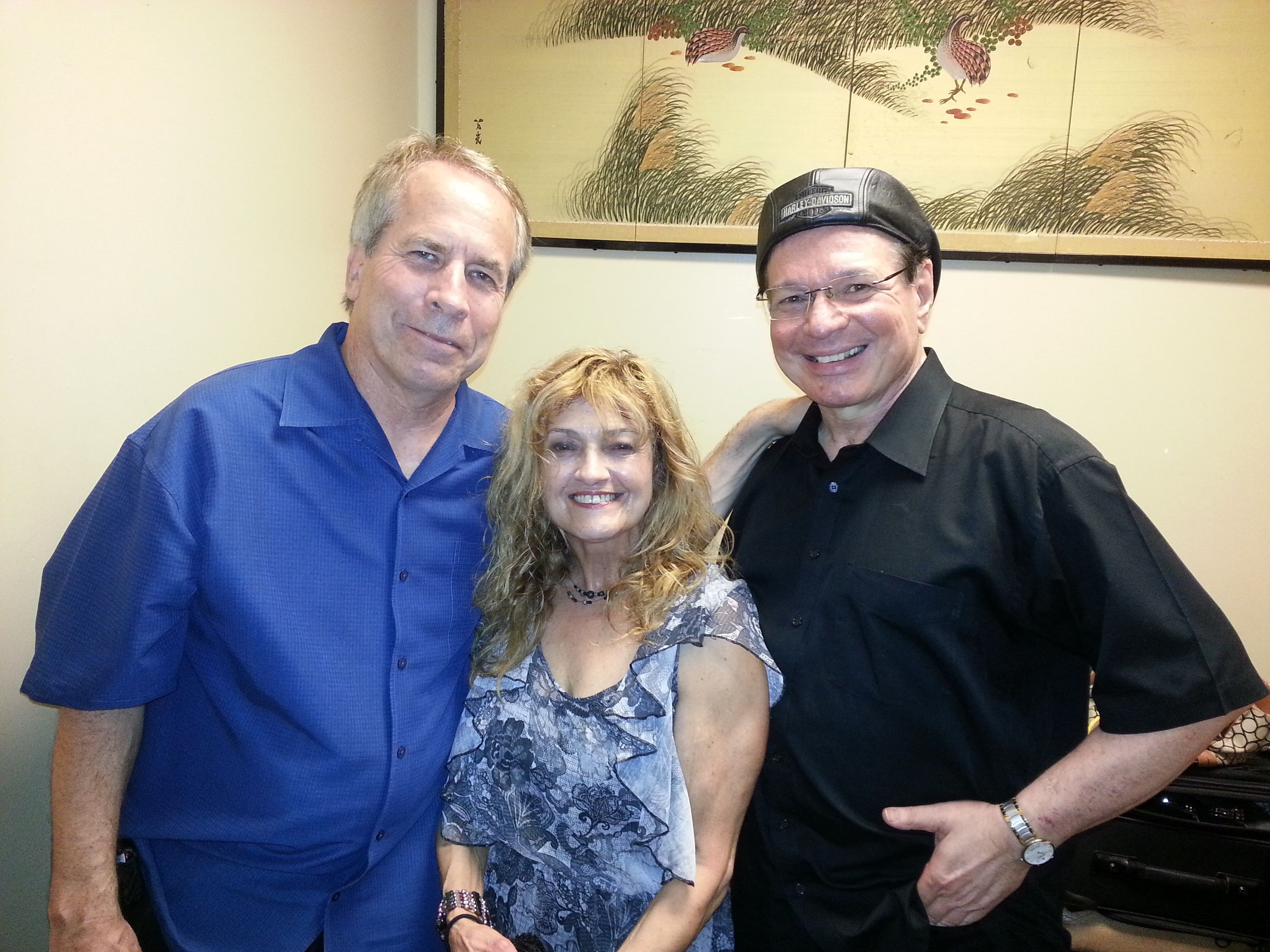 with Lydia Pense and Bruce Conte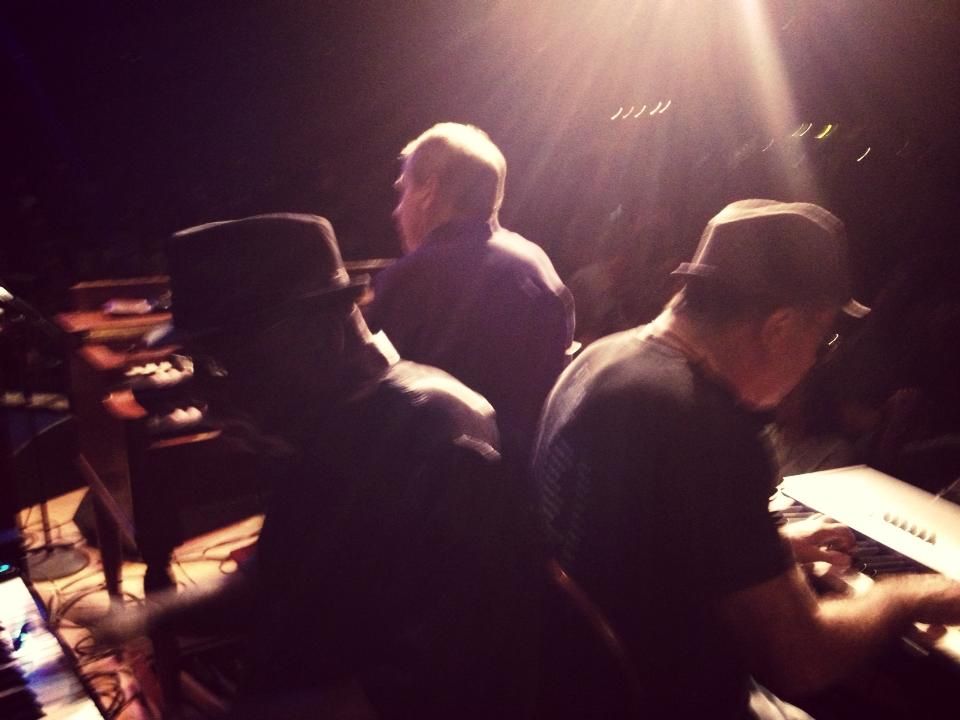 left to right: Clifford Coulter, me, and David K. Mathews