The Mel Brown B-3 Organ Group has the night off at Jimmy Mak's this Thursday (1-12-12), but it'll be a busy week for me nonetheless.  First, on Wednesday, Tracy and I are flying down to Oakland, California for our friend David K. Mathews' Ray Charles Project @ Yoshi's.  The show will feature three outstanding vocalists: Tony Lindsay (Santana), Chris Cain, and Glenn Walters.  Plus, I'm told that one of my all-time favorite organists might stop by and sit in: Chester Thompson (Tower of Power, Santana). 
I'll play on a few tunes, but the main reason for the trip is just to hang out with Dave and get reacquainted with the Bay Area music scene a bit. 

Next, on Friday, it's off to Bend, OR for two days of dates with the Mel Brown B-3 Organ Group.  We'll be playing @ 8:30 pm Friday, then twice on Saturday: @ 5:30 and 8:30.  The venue is a beautiful hotel, the Oxford.

If you're going to be in the Bay Area or in Bend this week, you can find details about these engagements, including how to purchase tickets, under the "Gigs" tab at this site.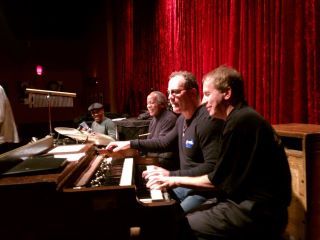 Dave Mathews sitting in with the Mel Brown B-3 Organ Group @ Jimmy Mak's (Portland, OR)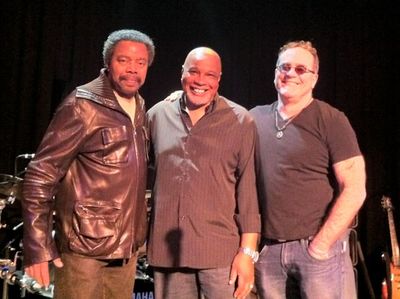 Chester Thompson, Roger Smith, and Dave Mathews @ Yoshi's (Oakland CA)