In looking for some video clips for this website, I came across a "Monte Carlo Club Reunion" camcorder recording from 1987.  By that time, the San Francisco nightclub being celebrated had been gone for about a decade.  But its spirit was alive that night in '87, and the video--poor in quality as it is--captures that, so I've added it to this site.


I first played at the Monte Carlo (then the Keyhole) in '72.  It was a small, predominately black jazz club on Bayshore Blvd, near Candlestick Park.  I was twenty years old, and this was my first jazz (or "soul-jazz") gig.  The bandleader was the great saxophonist Jules Broussard, who'd replaced Fathead Newman with Ray Charles.  Up until this time, I'd only played in Top 40 and soul bands, and this was a true apprenticeship for me. 


Some great musicians had played in Jules' band, including Chester Thompson, Ray Drummond, and Larry Vuckovich.  They called Jules "The General" for the way he ran his band--particularly his habit of stomping off a new tune the moment the last one ended!  Jules played classic tunes by Horace Silver, Jimmy Smith, Hank Crawford, et al, as well as some of the soul hits of the day.  We played instrumentally and backed some fine vocalists, including Helen Turner and Earl Harrell.  I was raw and made plenty of mistakes, but the Keyhole audiences were always warm anyway.  One of the few requirements: that you play what Jules termed "the Black National Anthem": After Hours.


Jules left soon after the club was purchased by Monte Carlo car salesman Elmo "Ollie" Ollison, leaving the band leadership in my inexperienced hands.  Elmo (that's him "singing" in the video) renamed the club "the Monte Carlo" (of course), and we had some great years there, playing every Sunday night in what was practically a family atmosphere.  It was a little like church, too; we certainly had our "amen corner" of older customers who rooted us on.  Among the fine musicians who played in that band ("Common Ground") were guitarists John Nichols, Tony Senior & Mike McKevitt, drummers Fred Casey, Ed Smith, & John Ellich, saxophonists Bobby Forte & Cornelius Bumpus, and trombonist Danny Armstrong, along with the aforementioned vocalists.  When Tower of Power organist Chester Thompson sat in one night, he told me to savor that gig: "This place is the Last of the Mohicans."  As a musician who'd been touring the country for some time, Chester realized that organ jazz clubs like the Monte Carlo, once ubiquitous, were practically extinct.


All too soon, the Monte Carlo, like all the others, folded.  (It was replaced with a flower shop!)  But I truly had a ball playing there, and the gig laid the foundation for what I do today--particularly my gigs with Sweet Baby James Benton & Mel Brown.  Certainly Mel's penchant for segueing from one song to another didn't throw me for a loop like it does most musicians; I'd been doing practically the same thing with Jules.  (In fact, after I'd been playing with Mel for a time, I learned that he'd also worked with Jules Broussard back in the day!)  And while Jimmy Mak's is certainly more upscale than the Monte Carlo was, the atmosphere is reminiscent.  The Mel Brown B-3 Organ Group even plays some of the same material I played at the bygone SF nightclub. 


Apparently that material still works, since we've held our weekly Jimmy Mak's gig for over fifteen years now!  I guess you could say that the Monte Carlo Club lives on in what we do every Thursday night at Jimmy Mak's here in Portland, Oregon.
- - - - - - - - - - - - - -


Note: Sadly several members of the Monte Carlo family have passed away, including Elmo Ollison, Fred Casey, Earl Harrell, Mike McKevitt, and Bobby Forte (in fact, Bobby wasn't well when the video was shot).  I really miss them all.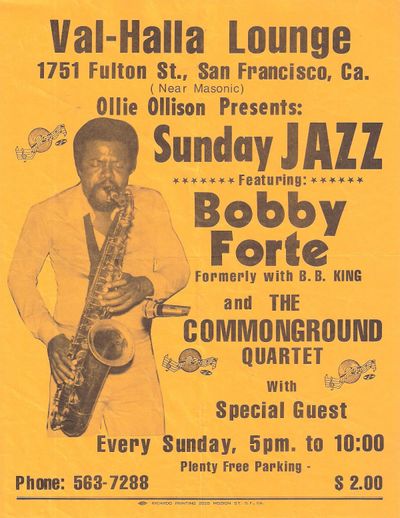 After closing, The Monte Carlo briefly moved its Sunday gig to The Val-Halla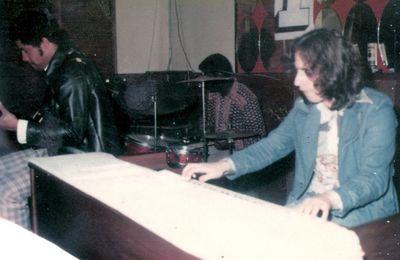 Louis with Tony Senior & Fred Casey @ the Monte Carlo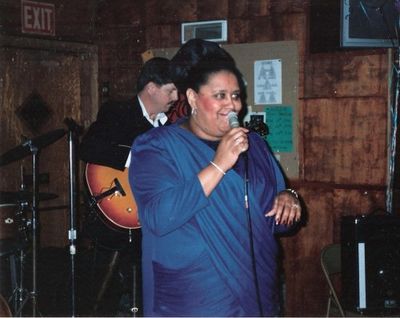 Helen Carter (now Helen Turner)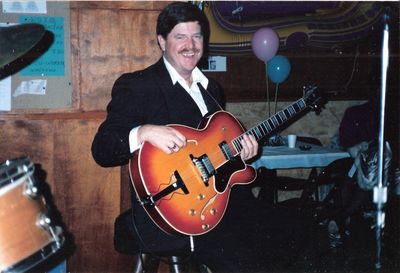 The late Mike McKevitt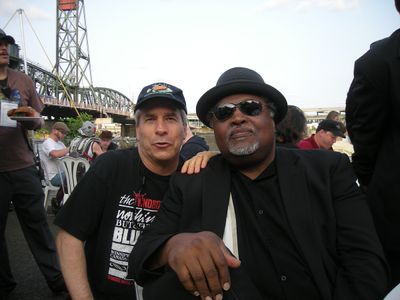 Danny Armstrong on an '08 visit to Portland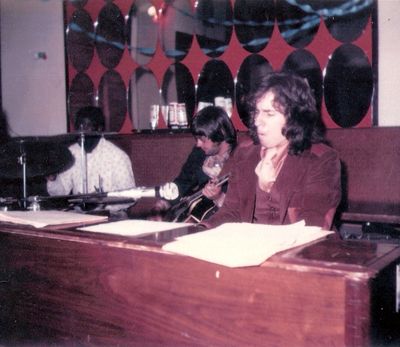 Louis with Fred Casey & John Nichols @ the Monte Carlo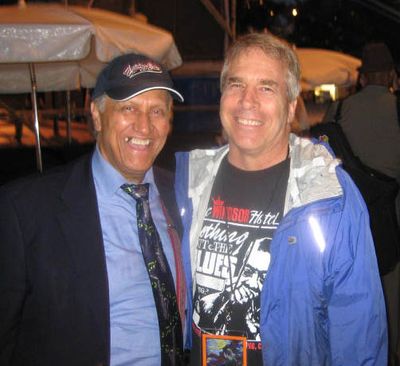 Louis & Jules Broussard getting caught up at the '08 Waterfront Blues Festival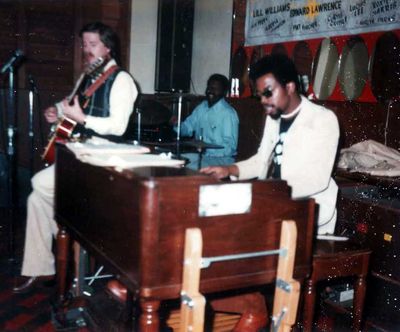 Chester Thompson (Tower of Power, Santana) sitting in at the Monte Carlo (1976)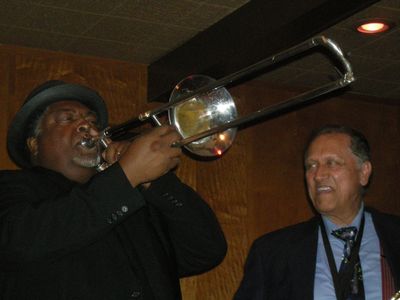 Danny Armstrong & Jules Broussard sitting in @ Clyde's in Portland, 7-08